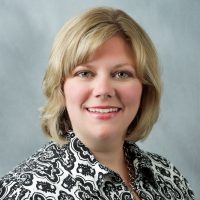 With more than 15 years of experience in communications and public relations, Christy Young is a top-notch professional who specializes in writing, editing and media relations.  Her mission is to make sure her clients' public messages and written materials are as professional as the products and services they offer.
Christy started her communications career as a television journalist.  She was an anchor and producer at WUTR in Utica, N.Y.; a reporter at WTAJ in Altoona, Pa.; and a bureau chief for WDBJ in Roanoke, Va.  Her work on a special report on education earned her a New York State Broadcasters Association Award for Excellence in Broadcasting.
Christy put her journalism experience to use when she went to work for the Commonwealth of Pennsylvania.  She handled public relations for several state agencies, ultimately serving Govs. Tom Ridge and Mark Schweiker in the Governor's Press Office.  There she served as Editor of the Commonwealth News Bureau, responsible for all news releases from the Governor's Office and every state agency.  She was part of the team that developed and implemented aggressive communication strategies to promote the governors' policies, programs and achievements.  She also handled the oversight of Commonwealth marketing campaigns, including the approval of television, radio and print ads, and outreach materials.
As a public relations consultant, Christy now focuses on the communications needs and goals of her individual clients.  She also has worked as an adjunct professor, teaching communications and public relations courses at Shippensburg University, Messiah College and Penn State University's Capital Campus.
Christy has a bachelor's degree in television-radio communications from Ithaca College and a master's in journalism from Temple University.  She is a member of the Public Relations Society of America (PRSA) and is trained as an Advanced Public Information Officer by the Federal Emergency Management Agency (FEMA).