Community hospital facing unfair government reports needs help managing the media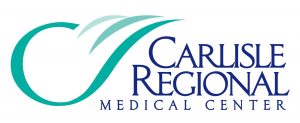 Issue
A report by the Pennsylvania Department of Health said inadequate staffing in the hospital's emergency room directly contributed to the deaths of two patients.
Strategy
La Torre Communications designed and executed a crisis communication campaign, including:
Devised a strategy that accurately communicated how state officials misinterpreted information in its findings.
Worked with hospital and corporate officials on talking points for media interviews.
Provided media training for local hospital official in anticipation of interviews.
Worked to prevent CRMC officials from aggressively attacking the state's findings until a full internal investigation was complete and all the facts were known.
Once the facts were clear, scheduled interviews with all local media covering the story.
Maintained contact with state Department of Health officials to create more trust and understanding of CRMC's position.
Result
The Department of Health issued a press release retracting its findings as "unfounded."  This led to a front-page story in the Harrisburg Patriot-News: "State sees no link in patient deaths, staffing."