Environmental company debuts clean livestock nutrient technology to the world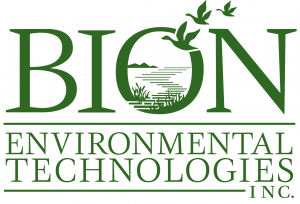 Issue
Bion Environmental Technologies needed a public relations firm to help launch its groundbreaking technology that is used to remove livestock nutrients from the Chesapeake Bay. A revolutionary, cost effective way to reduce nitrogen and ammonia in local environments, this technology provides a new solution for a global problem that threatens our water supply.
Strategy
La Torre Communications designed and executed a public relations campaign, including:
Designed and executed a press event to announce the introduction of the technology, attended by reporters from all across Pennsylvania.
Created a live demonstration of Bion's historic green technology that treats agricultural waste at the source with a micro aerobic digestion system.
Crafted news advisories and press releases for local, regional and statewide celebrations and secured radio, newspaper coverage.
Drafted talking points for use by Bion officials in all media interviews.
Scheduled phone interviews for reporters who could not attend the event due to scheduling conflicts.
Result
Despite rolling out the technology at a rural Lancaster County farm, La Torre Communications secured widespread media coverage that enhanced Bion's stock price and reputation. Coverage included local newspaper and television companies, Philadelphia Inquirer, MSN Money and national agriculture outlets.