Generating buzz for Pennsylvania's smallest casino in a gaming-saturated region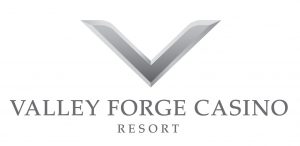 Issue
As Pennsylvania expanded its gaming industry with slots licenses, Valley Forge Casino Resort became the only category 3 casino (that made it the only casino with an access plan) in Pennsylvania.  Located in the gaming-saturated region of Southeast Pennsylvania, Valley Forge Casino Resort faced widespread misconceptions about the gaming industry, as well as challenges from special interests and gaming opponents that threatened revenue streams.
Strategy
La Torre Communications devised a comprehensive media campaign to introduce Valley Forge Casino Resort to area residents, as well as educate them about the expanding gaming industry in the commonwealth, emphasizing the positive effects Valley Forge Casino Resort would have on its community.
Results
Designed and executed a popular grand opening to unveil the transformation of a convention center into a casino resort.
Conducted media tour with statewide print, television and radio outlets to promote the construction stages of the casino.
Worked with Valley Forge Casino Resort management to craft important internal communications to employees.
Earned frequent media coverage of Valley Forge Casino Resort's charity, entertainment and community events.
Held several media tours to coincide with key opening and expansion events.
Arranged a series of television appearances and print interviews with key Valley Forge Casino Resort officials.
Conducted a comprehensive social media program, incorporating Facebook, Twitter and YouTube, reaching a wide audience over all platforms.
Conclusion
With an aggressive communications plan, La Torre Communications developed earned media exposure, which reached millions of people.  In doing so, Valley Forge Casino Resort is now positioned as a gaming destination point in a competitive marketplace.