Pennsylvania Fraternal Order of Police seeks support for Law Enforcement Appreciation Day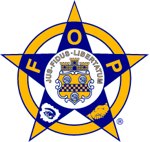 Issue
National Law Enforcement Appreciation Day grew out of recent negativity directed toward law enforcement nationally. There is a need to show law enforcement officers that people recognize the difficult career they have chosen in public service to us all. The Pennsylvania Fraternal Order of Police, Pennsylvania State Lodge today called on all Pennsylvanians to join them and law enforcement associations across America to celebrate National Law Enforcement Appreciation Day on Friday, Jan. 9.
Strategy
With less than 48 hours of notification to prepare a campaign, La Torre Communications designed and executed a multi-faceted grassroots, public relations and social media campaign to help the state FOP achieve its goals.
La Torre Communications:
Created Facebook, Twitter and other social media accounts for the FOP and used a special logo to highlight the importance of the celebration of police officers. Used these channels to contact grassroots supporters. Also secured social media relationships with top state elected officials and members of Congress.
Crafted news advisories and press releases for local, regional and statewide celebrations and secured radio, newspaper coverage.
Drafted talking points and scheduled television interviews for FOP officials to underscore the importance of supporting law enforcement.
Result
With little notice, La Torre Communications created a campaign that didn't spend a dollar on advertising but was recognized nationally by other state FOP chapters for its effectiveness.