Troopers union battles major odds to secure largest-ever hiring of troopers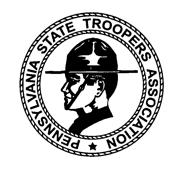 Issue
Despite being the fifth largest state in the nation and facing dramatic homeland security challenges in the aftermath of Sept. 11, Pennsylvania had failed to add more state troopers to its force in more than a generation. As a result, its trooper complement was one of the smallest in the nation per capita.
Strategy
La Torre Communications devised an aggressive public affairs and media campaign to educate the public about the small number of troopers available to handle an escalation in duties due to homeland security needs. This full-scale effort was needed due to the outright refusal by the Rendell administration to hire additional troopers.
La Torre Communications:
Placed op-eds, print stories and letters to the editor on a monthly basis in target media outlets based on legislative district.
Issued statements from the PSTA president on legislative developments to keep the media updated and apply pressure on the Rendell administration.
Conducted statewide editorial board meetings to educate the media and law enforcement reporters on the need for more troopers.
Arranged a series of radio interviews and television appearances to broaden attention.
Met regularly with reporters on Capitol Hill to explain nuances of the issue to help them better understand the struggle with the Rendell administration to secure a much-needed increase in the state's trooper complement.
Result
In 2006, after claiming for several years that more troopers weren't needed, Gov. Rendell approved nearly $20 million in new funds to improve public safety with the hiring of 316 additional state troopers, bringing the state's complement to its highest number in history.