Fraternal Order of Police honors the memory of fallen officers with expanded memorial service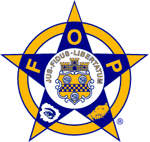 Issue
In 1994, the Fraternal Order of Police Pennsylvania State Lodge began its annual memorial service to honor the memory of the commonwealth's officers killed in the line of duty that year. Thirteen years later, the event had grown tremendously in participation and attendance. La Torre Communications took the lead in restructuring the event to accommodate its many honored guests, including Pennsylvania governors, while maintaining the memorial's respectful, somber tone.
Strategy
La Torre Communications developed aspects of the event, including:
Drafting a detailed script that laid out the event from beginning to end, directing each participant's actions and timing to ensure all proper ceremony is followed.
Composing an annual keynote speech that memorializes those lost and discusses the pressing issues facing law enforcement each year.
Conducting full-scale media relations to inform news outlets of the event and assist them with on-site logistics. Special attention is given to each fallen officer's hometown.
Result
La Torre Communications produced a successful event that continues more than 20 years from its founding. The event serves as a celebration of each fallen officer and reminds everyone of the important and dangerous role our police officers hold. Annually, the event receives coverage across the state from outlets including PCN, Harrisburg affiliate TV stations, The Patriot-News and many more.